hellzabeth
What has Pidge been doing? What Pidge always does when she's stressed!
CRAPPY DOODLES.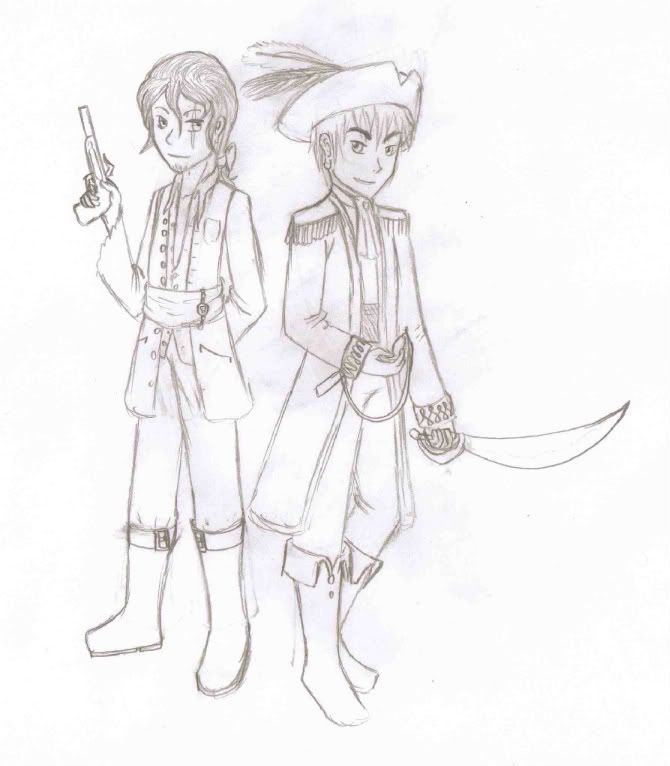 For the record, I blame Cande. I blame her
entirely
for any and all pirate related stuff you see in the future.

Actually happened at a Con last year. I was in my modern!England cosplay and talking with another, revolution!England cosplayer, sitting down with our drinks. Unfortunately her costume was kind of acting like a corset on her stomach, and in the middle of us chatting IC, she was quite ill. |D;; I looked after her though, it all went okay.
Here be Homestuck.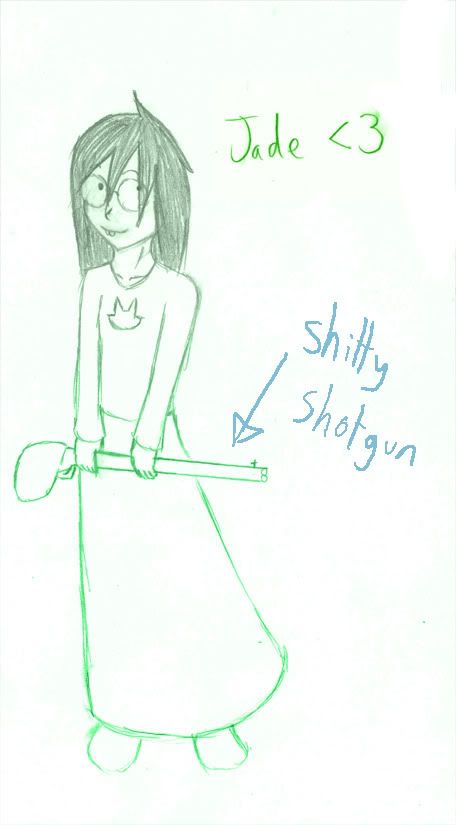 I love Jade okay. Don't judge me. I also can't draw guns. That is meant to be a shotgun. orz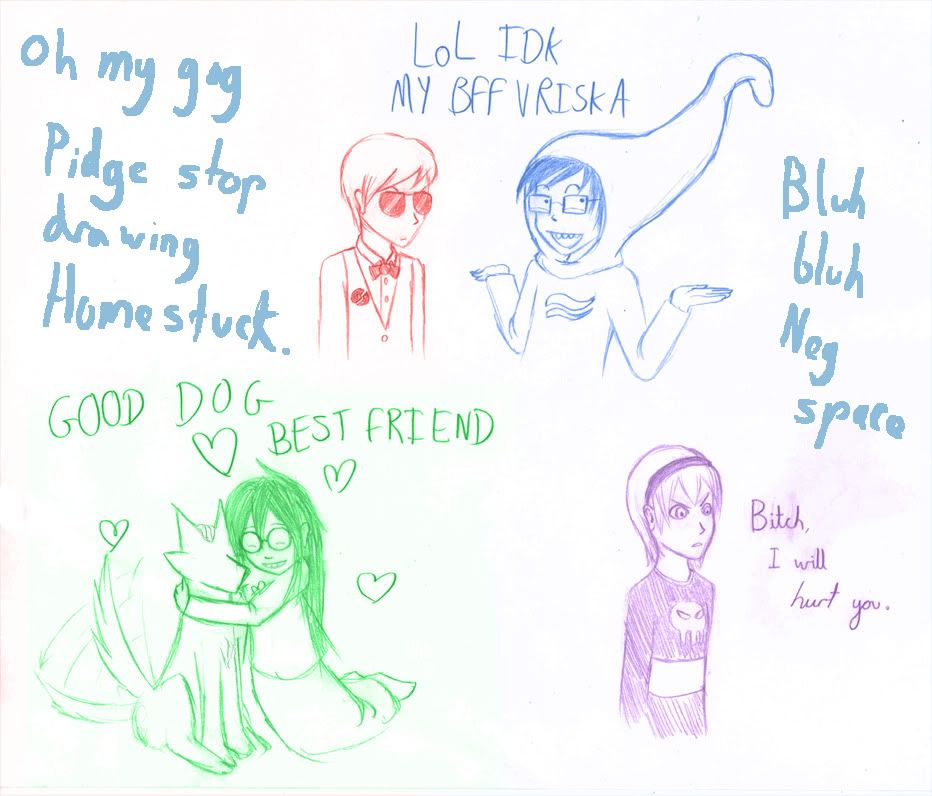 KIIIIIIDS I love the Kids so much. I honestly do. I just want to put them all in a room together rather than split up like they are right now so there can be hugs.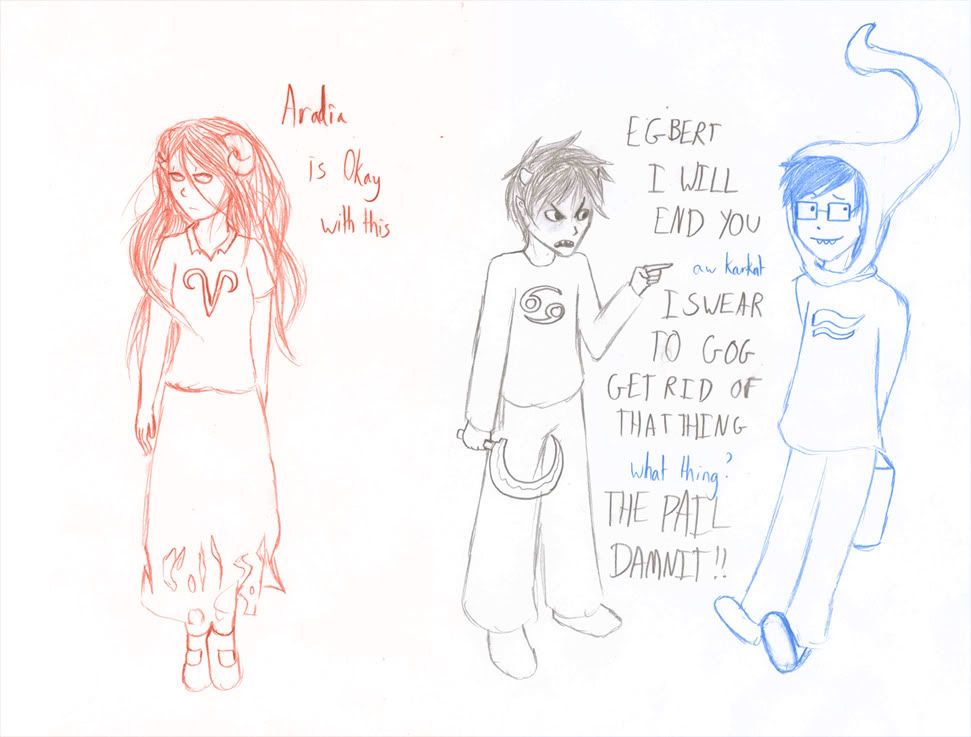 I also love the trolls, but I was drawing from memory with all of these and the only two I trust myself with remembering hairstyles/designs for are Aradia and Karkat. KARKAT IS MY FAVOURITE FOREVER. BEEPBEEP MEOW.